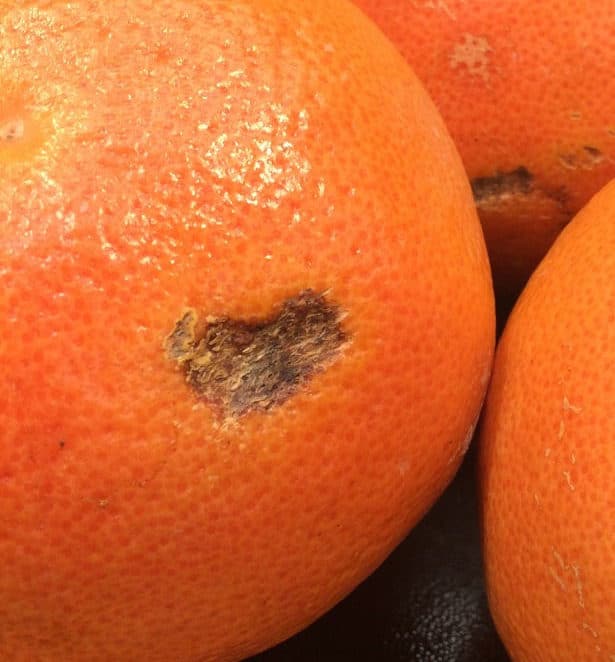 What you see: A dark, scratched-out-looking spot on your grapefruit.
What it is: Probably an injury from the harvest process.
Eat or toss? Eat! As long as it's dry (and therefore healed), the wound won't impact your fruit.
Why do some grapefruits have dark scratches?
When this grapefruit was harvested, odds are it literally rubbed something the wrong way.
The result? Cells were damaged and then healed over. But since plants can't replace injured tissue with unblemished new tissue, that dark remnant of the wound was the result.
Stephen Futch, of Florida's Citrus Research and Education Center, notes that this grapefruit may have been harvested shortly after rain, when it was still wet and when its cells were swollen with the extra water. That water would have made it firmer, which means it also would have had less give when it bumped up against things (imagine the difference between a very full balloon and a half-filled one).
Possibly this grapefruit had some rough bounces in the harvest box.
SOURCES:
Dr. Stephen Futch, Extension Agent IV, Citrus. University of Florida, Citrus Research and Education Center. Institute of Food and Agricultural Sciences. Phone interview.