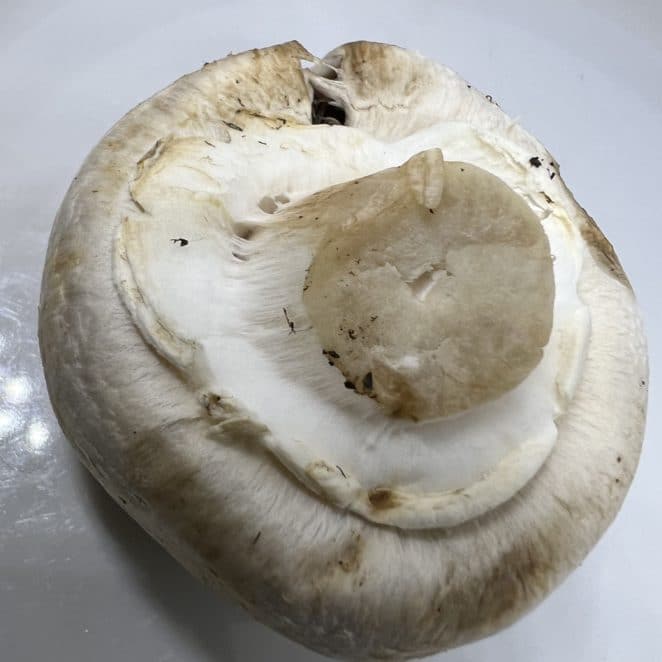 What you see: A thin, spongy, white thing attached to the bottom of the mushroom cap. It could surround the stem or be hanging off the edges of the cap.
What it is: Mushroom tissue known as the veil. (Awww!)
Eat or toss: Eat! This is a normal part of the mushroom; it protects the gills until they're ready to release their spores.
What's that white stuff hanging off button mushrooms?
For a long time, the white, kind of squishy, kind of spongy tissue around the bottom edge of some mushroom caps weirded me out. It always seemed unfinished, like maybe it was part of the mushroom that was still growing, in an ominous, wayward, haphazard way. And who wants wayward fungus? Not me! That white, bouncy stuff seemed, I guess, all wrong.
But, oops! That white tissue is a totally normal part of the mushroom and nothing to worry about at all.
In fact, it has a lovely name. It's called "the veil."
And the veil isn't new growth; it actually forms early in the mushroom's life and has a very specific role. Check out this image: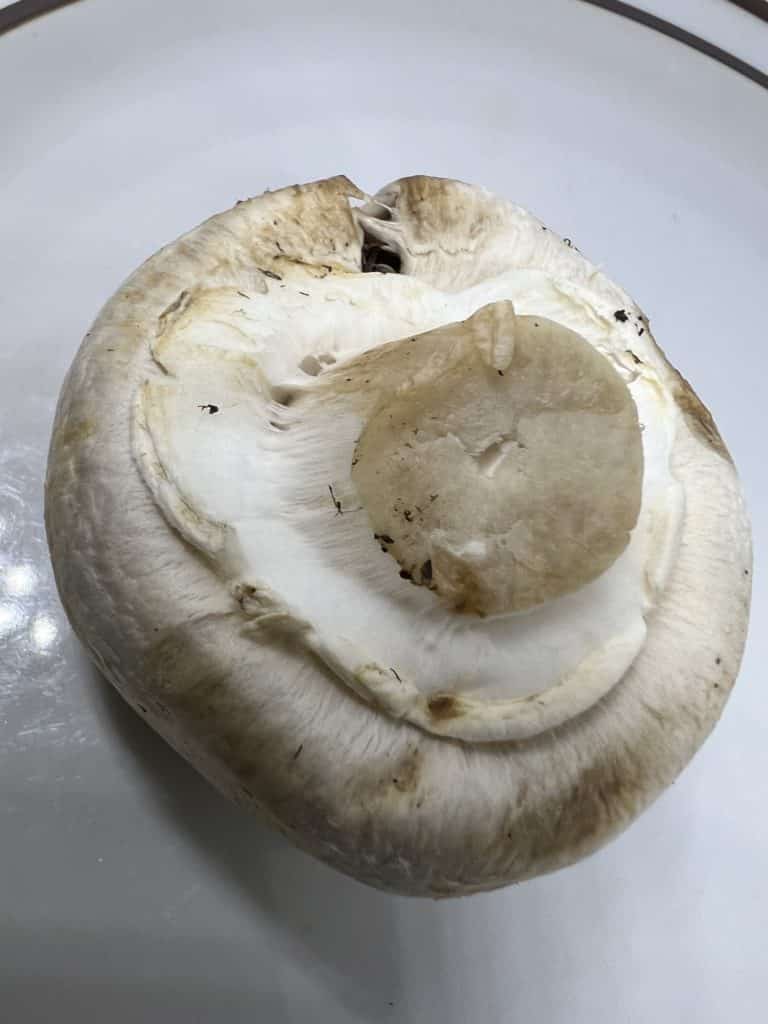 See how the white spongy tissue totally covers the underside of the mushroom? The veil protects the gills and locks in moisture until they are ready to release spores.
So, if a mushroom is harvested while it's still pretty young, the veil might be intact. But in more "mature" mushrooms the veil has fallen away. Portobellos are harvested later in the lifecycle than button mushrooms. Often a ragged veil edge is all that remains, like in this portobello: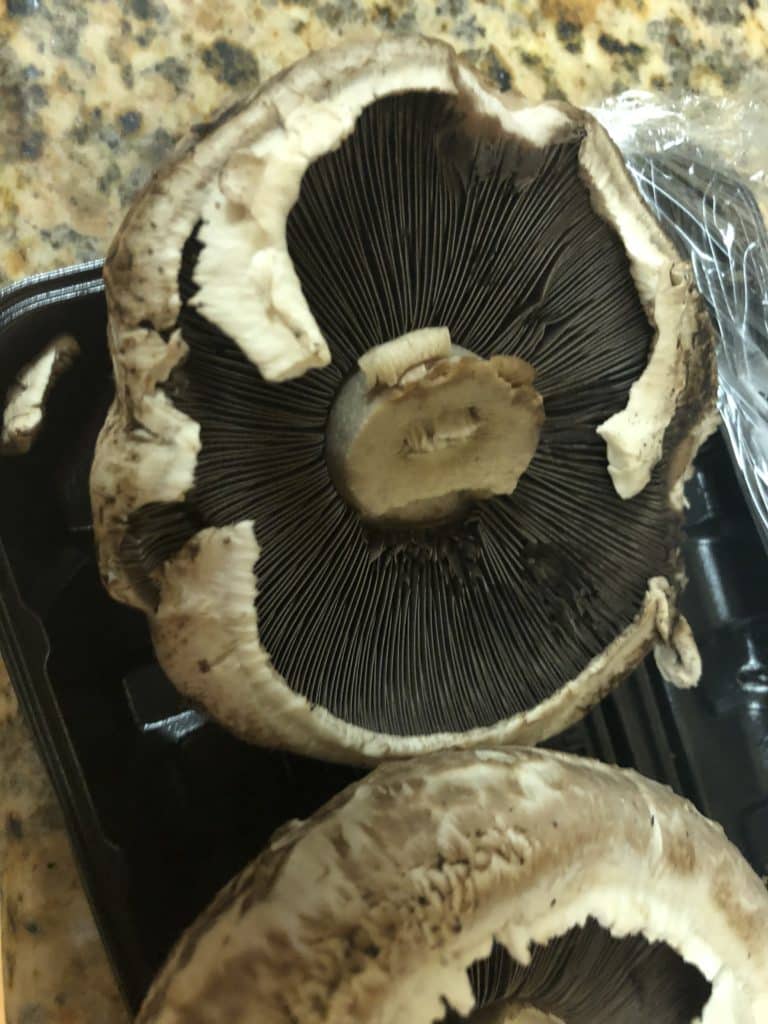 So, logically, an intact veil tells you that the mushroom is less mature. According to The Mushroom Council, mushrooms with closed veils have a more delicate flavor, while open veiled mushrooms are richer. And older, open veiled mushroom may also be less moist.
This time-lapse video features a different type of mushroom, but you can very clearly see how the veil protects the gills early on, and then breaks away.
SOURCES:
Luke LaBorde. Professor of Food Science and Extension Specialist. Pennsylvania State University.
Highline Mushrooms. FAQ. Accessed July 2022.
Here comes the mushroom bride!