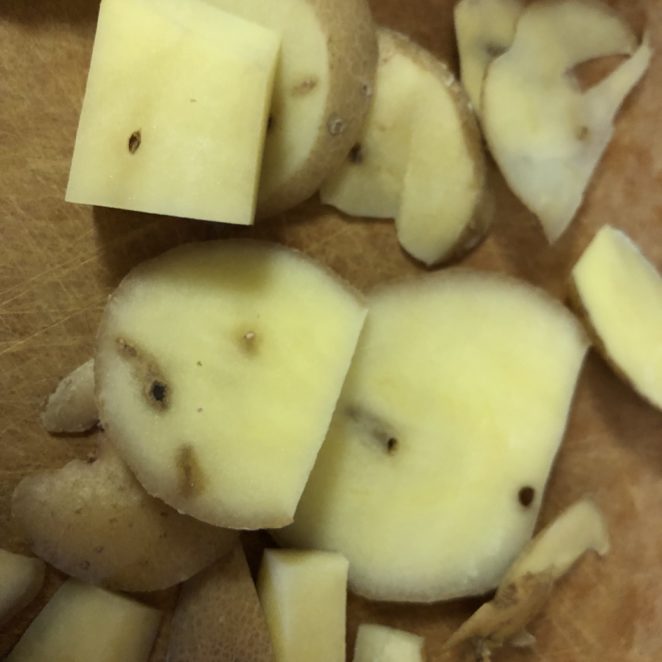 What you see: Little holes in your potato, like the above photo.
What it is: Wireworm damage!
Eat or toss: As long as the holes are dry, you should be able to treat this like a regular potato. These worms don't take up residence in the potato. They aren't associated with disease transmission to humans.
Wireworms gnaw clean little holes into potatoes
Yes, I'm telling you that the holes in this potato were caused by a worm. And yes, I'm also saying that as long as everything looks dry and intact, the potato should still be fine to eat.
Our culprit here is a beetle larva whose hard, skinny body earned it the name "wireworm." Eventually wireworms grow up, becoming click beetles, whose signature move is making a clicking sound when they right themselves after being flipped on their backs.
But I digress.
The headline is that while wireworms do burrow into potatoes, they do it so slowly and "cleanly" that the potato is inconvenienced, but not ruined.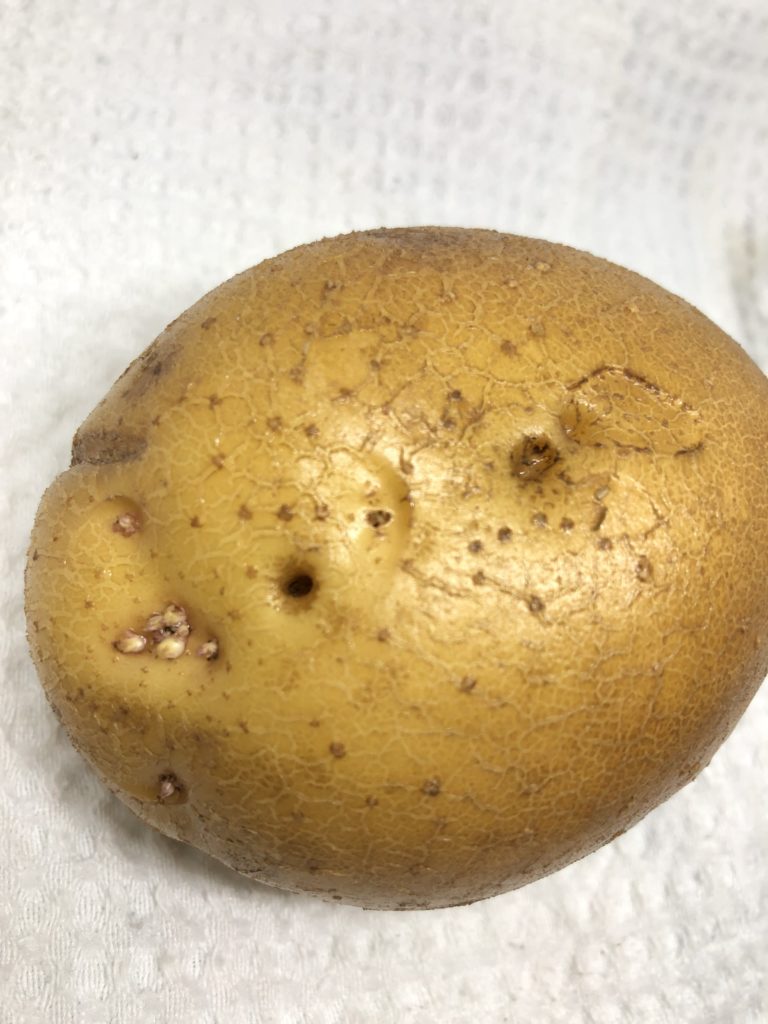 "Because they're so slow and it's a nice clean wound, it's easier for the tuber to heal up from that, and that way they can protect themselves from any other disease coming in," said Nora Olsen, a professor and potato specialist at the University of Idaho.
Olsen noted that wireworms don't set up homes inside potatoes nor do they leave behind frass, which is basically a polite term for insect poop (can't say the same for this voracious cabbage worm, ahem).
They also don't bore all the way through the tuber and adults of the species do not lay eggs in potatoes. So, phew!
For still more reassurance, take a close look at the little hole. See how the skin seems to be coating the sides of the hole? That's a clue that the potato was able to heal things over.
But you can still see evidence of some discoloration from wireworm tunneling inside the potatoes. If it bothers you, cut it out. I won't judge. There's a slight chance any discolored areas could taste off, but odds are also good that you won't notice.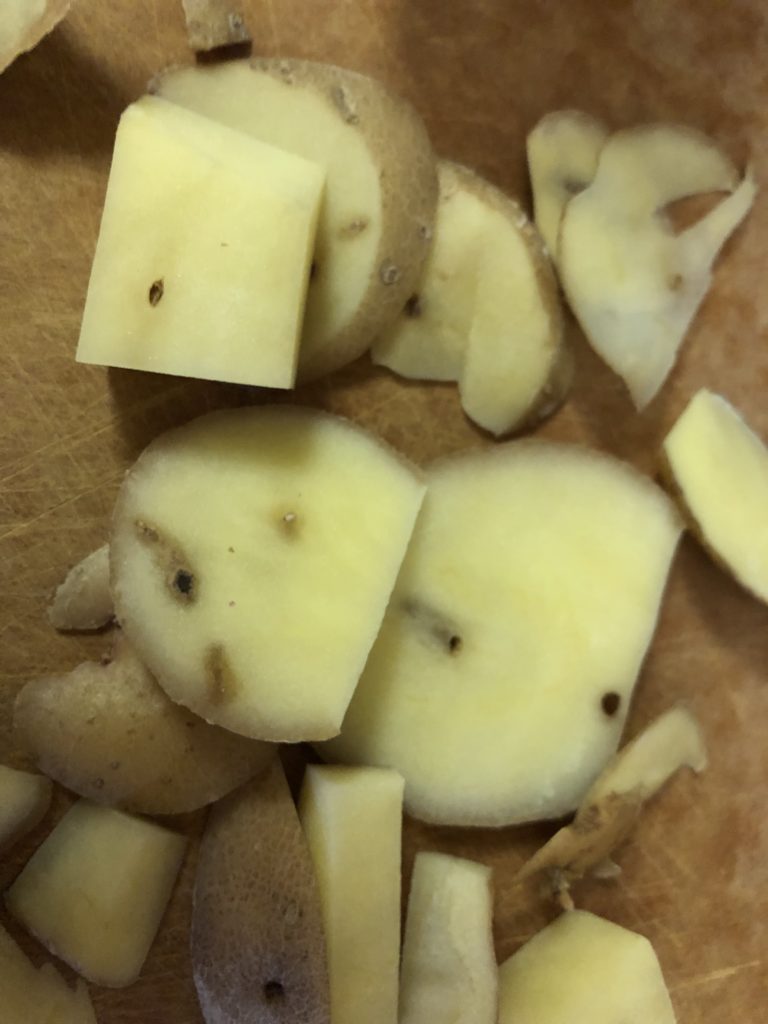 Do the holes in your potato look a little different? They could be infected lenticels that healed over. Check out this post for more.