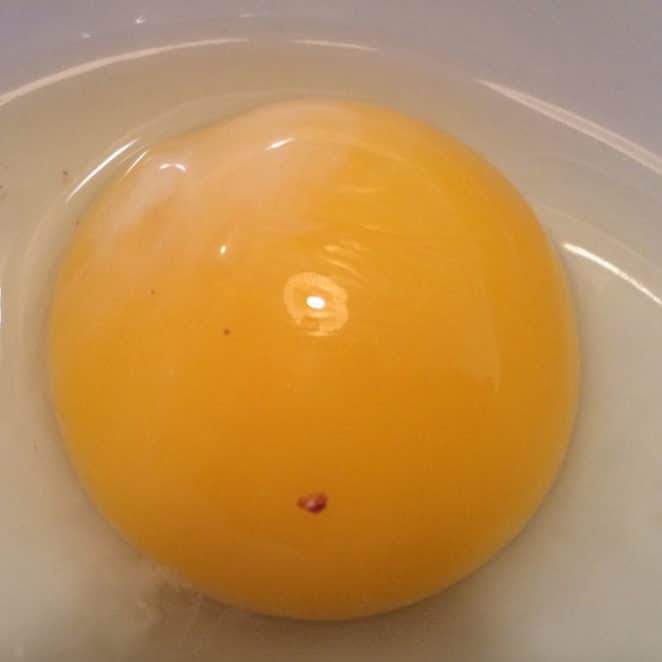 What you see: A vivid red speck, or something that looks like a drop of blood in the egg yolk.
What it is: A spot of blood from the chicken's reproductive tract.
Eat or toss? Eat! Even a nasty-looking blood spot is safe to eat once the egg is cooked.
So, is an egg with a red speck still edible? Here's the story.
This spot is actually blood, which is admittedly gross. But if you consider that you're eating part of the chicken's reproductive cycle, the entire concept of eating eggs is a bit weird.
These little spots glom on when the ovary releases the yolk. That yolk release is normally a smooth process, but sometimes a blood vessel catches and leaves behind a drop or two of blood. The Virtual Chicken, a short video produced by Auburn University, takes you on an, erm, intimate journey inside the chicken and highlights exactly where this can happen.
Eggs with blood spots are safe to eat
Like everything else inside that eggshell, blood spots are safe to eat, as long as the egg is thoroughly cooked. But if you want to ruin your appetite, or get inspiration for your next horror film, do a Google image search on egg blood spots. Yeek!
Out damn spot….Or, I'll just eat you