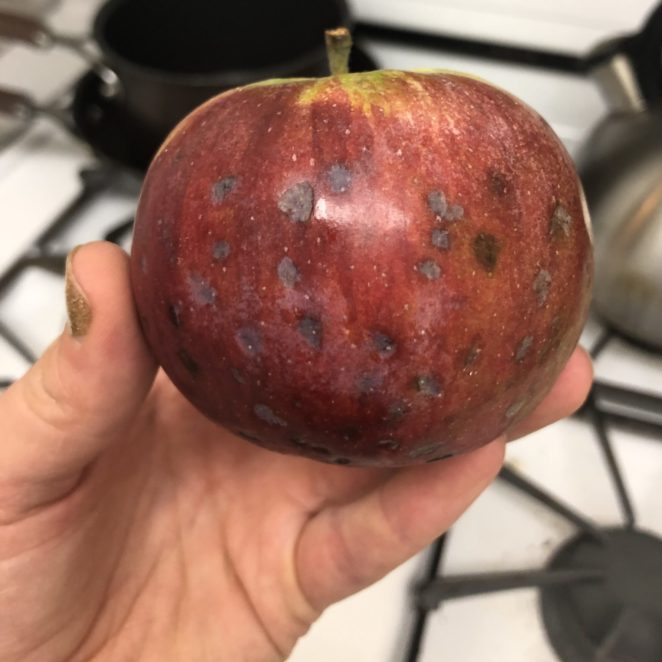 What you see: Dark, possibly black, sunken spots on your apple's skin.
What it is: Bitter pit.
Eat or toss: Peel and eat! This disorder usually doesn't go very far beneath the apple's skin.
What are those sunken dots all over your apple?
When Cara B. of Washington, D.C. set out to make a cozy apple dessert, she found herself confronted with an apple whose peel didn't look, well, appealing…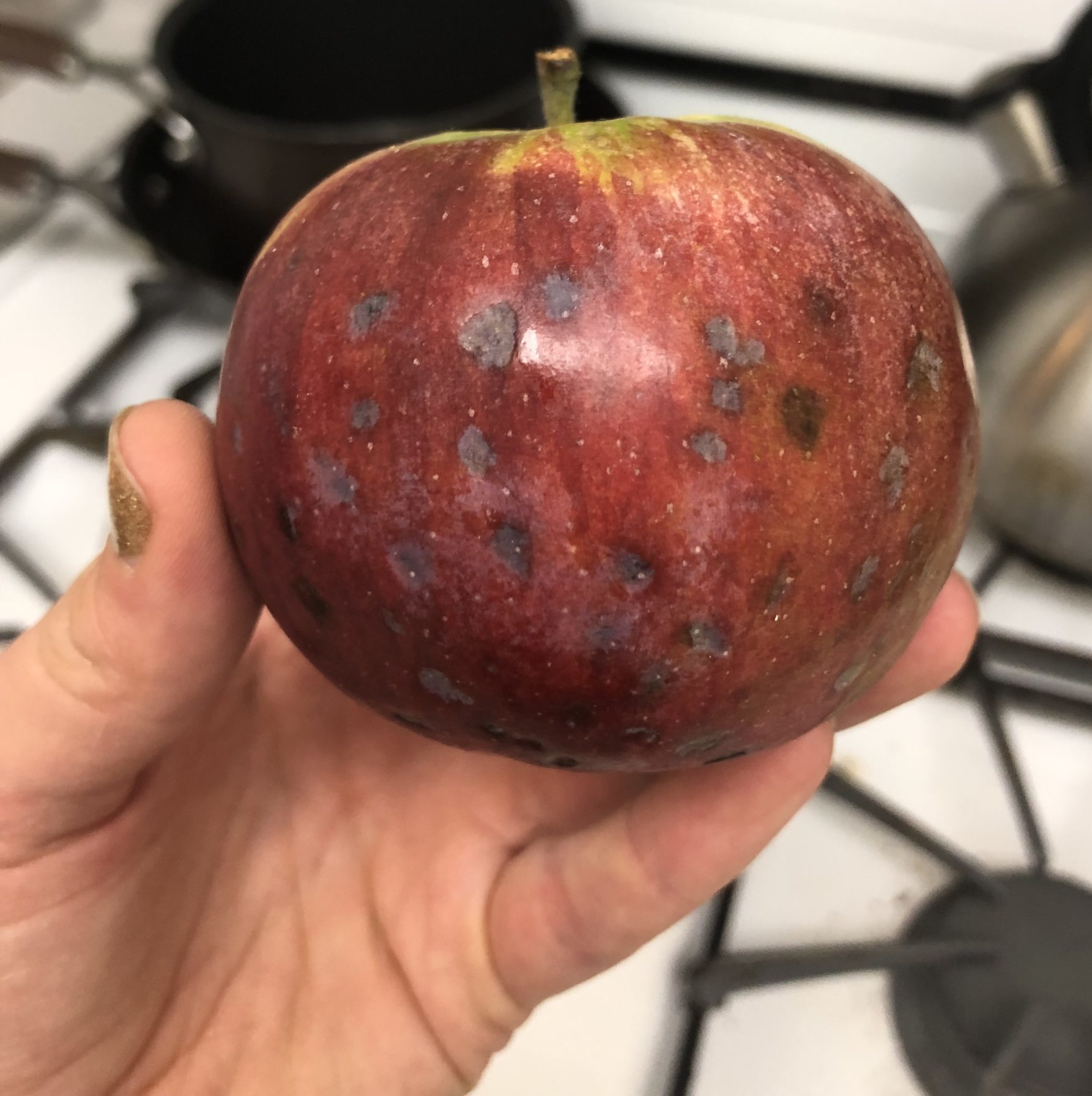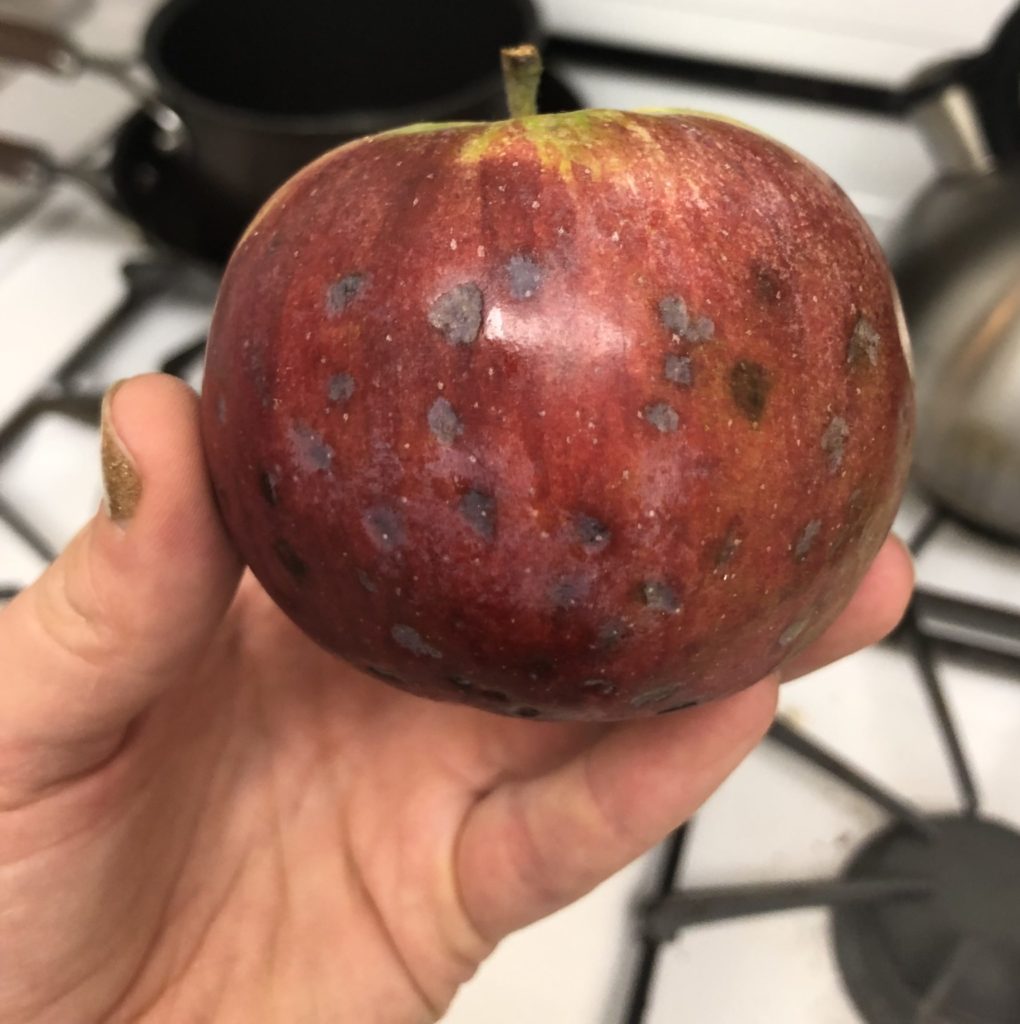 The dark, sunken spots on her apple were certainly off-putting, but fortunately they were a cosmetic problem and not a safety issue. This apple appeared to be afflicted with a condition called bitter pit.
Bitter pit, which we wrote about in depth in this previous post, occurs when apples don't have enough calcium. Calcium is key to cell wall development, but cells on the outer reaches of the apple—the skin and the area just below it—often have less calcium. So, when calcium supplies are running especially low, those outermost cells struggle, die and collapse, creating dark pock marks. The spots can be gray, brown or black.
Cara was not deterred and peeled the apple. That left her with an apple looking like this:
That's no surprise as bitter pit usually affects both the skin and the top millimeter or so of apple flesh.
So, Cara peeled off another layer and finally got to some pristine apple: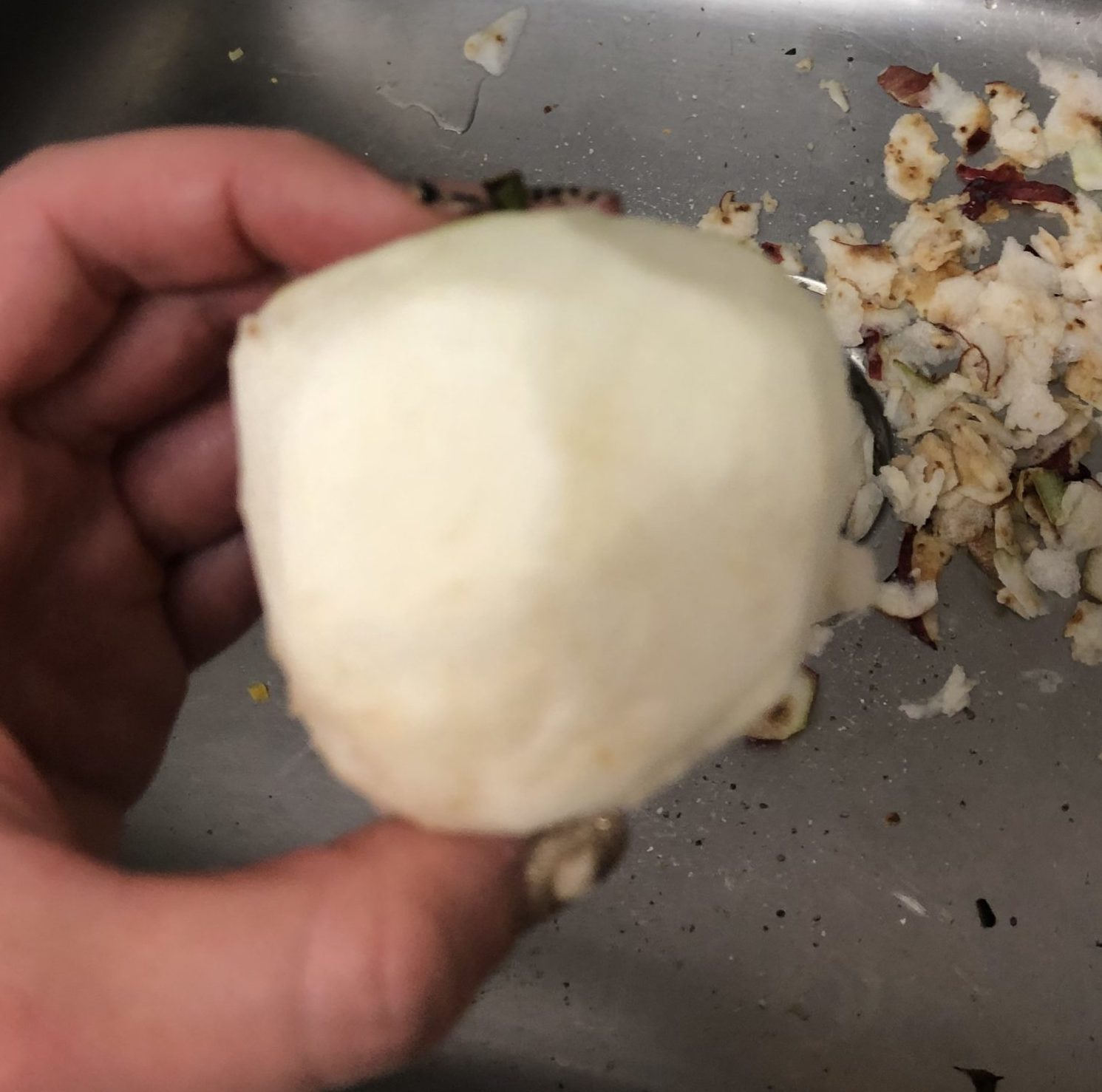 Macarena Farcuh, an assistant professor in horticulture at the University of Maryland, said bitter pit seemed the most likely explanation here. But she noted that another disorder, lenticel blotch pit, which affects the little pores on an apple's surface, can create a similar pitted look. Lenticel blotch pit can also be peeled away.
Either way, the disorders weaken cell walls, causing them to shrivel and slump into little depressions on the apple's surface. Neither disorder presents an immediate food safety issue, but they do shorten shelf life and make apples more vulnerable to decay organisms.
It's OK to eat apples with bitter pit or lenticel blotch pit
Bitter bit and lenticel blotch pit can be devastating for farmers because the apples are very difficult to market. But if you know what you're dealing with, it's no big deal. Fortunately Cara wasn't deterred and she whipped up this nice cozy dish. Way to go Cara!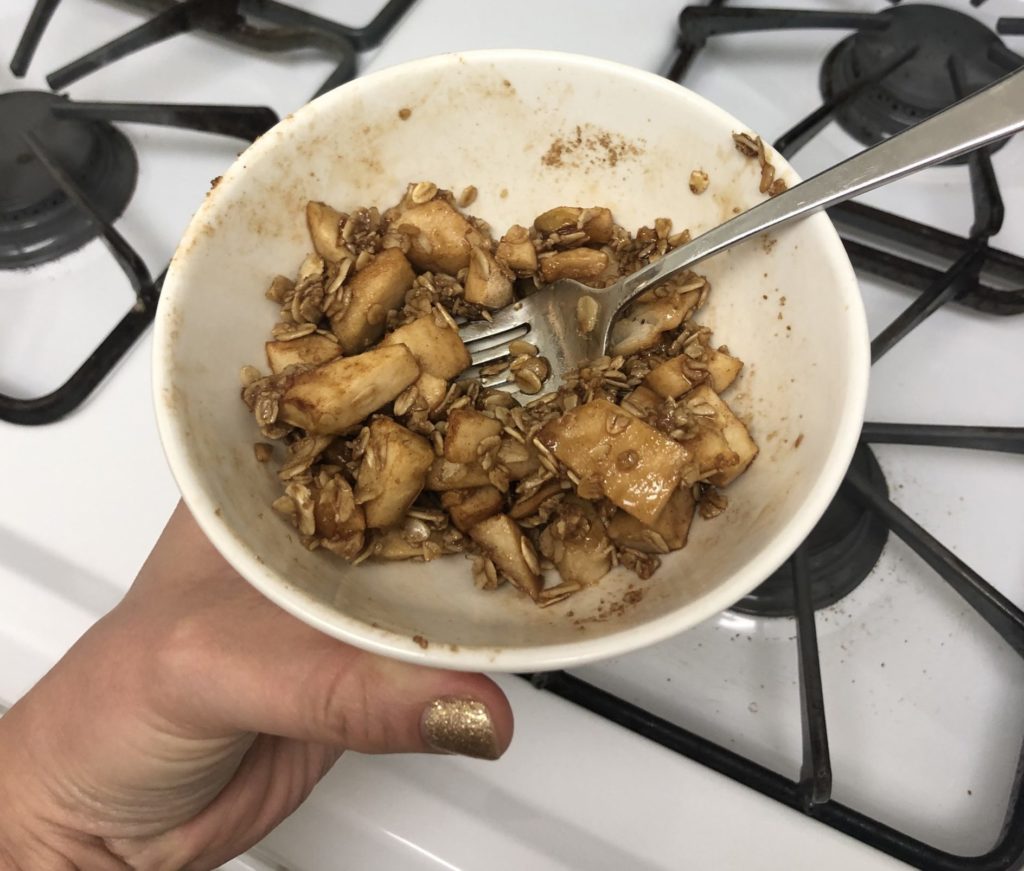 Be awesome. Be like Cara.