Often dumped, but oh-so-useful, that thick liquid in your canned chickpeas can be a kitchen super hero. It's called aquafaba and can do magic tricks like thickening soups, impersonating eggs and morphing into a cloud of fluff with a little attention from a hand mixer.
Aqaufaba, which you can also harvest from the water used to cook dry chickpeas on the stove, is a darling of vegan chefs because it whips up like egg whites. Even straight from the can it's a reliable egg substitute in a number of recipes. Today we're featuring seven aquafaba desserts from food blogs across the interwebs (and special thanks to these sites for sharing their photos with us!). Bonus: All but one recipe is vegan. Stay tuned for future posts featuring savory dishes and drinks with this humble and talented liquid.
Before we dive in, a couple notes on this heroic bean liquid:
Homemake aquafaba. Most recipes call for the water from a can of chickpeas, but you can use the water left over from cooking a pot of dry beans as well. For recipes that need more precision (basically anything that involves whipping) the canned stuff is more standardized and may yield a more consistent result.
Liquid from other types of legumes. You can also use the liquid from kidney beans, white beans, black beans, etc. As with home-prepared beans, however, liquid you drain from other kinds of beans may be more variable. Bean water that doesn't come from a can of chickpeas probably a better fit in brownies than, say, meringue or icing.
Freezing is fine. You can stash aquafaba in a sealed container in the freezer for later.
More ideas! For more ideas for chickpea water (and its beany cousins), check out EatOrToss's Aquafaba Index. We've got everything from pesto to vegan mayo.
Aqaufaba is perfect in coconut macaroons. Try this recipe from Delightful Adventures, which only calls for half a dozen ingredients and has lots of great tips on whipping the aquafaba just right.
These soft chocolate squares are so thick and fudgy that Ruchi's Kitchen calls them "the queeen of all brownies." Naturally, our liquid superhero, aquafaba, is the secret ingredient.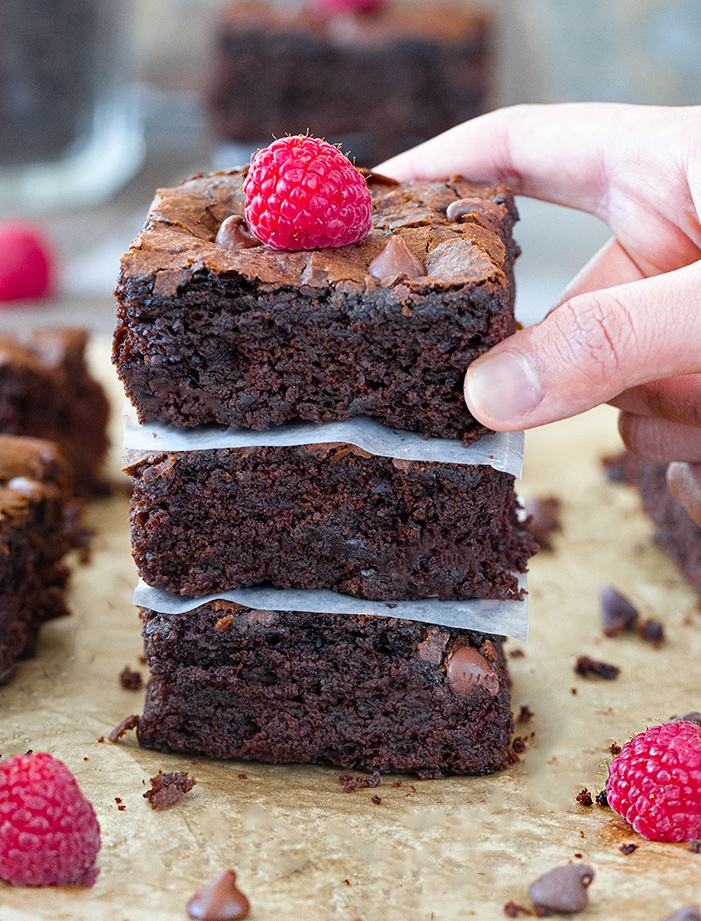 Chewy, with a delicate almond flavor, these cookies from Two City Vegans are great with a hot drink. They also demonstrate aquafaba's skills at doing its work behind the scenes; it won't intrude on flavor.
This recipe from Addicted to Dates delivers spicy, zesty cookies with personalities to match. Aquafaba is the secret force behind the royal icing, which will turn your gingerbread people into real characters (maybe even like this one ;-)). Recipe developer Christina says the bean water helps the icing harden.
These vegan meringues from Plant Based Folk package the airy wonder of whipped aquafaba into tidy little cookies. While it's optional, rose water adds sophisticated flavor notes.
How to pull off a crepe without eggs? Sarah of Champagne Tastes cracked the code with a little help from our dear friend aquafaba. We're listing her crepes among other desserts, but you can also use them as the base for a savory meal. Whether you fill them with strawberries or mushrooms, you're going to eat well.
And direct from EatOrToss headquarters is Aquafaba Chocolate Mousse. It's as easy as whipping the aquafaba and then folding in chocolate mixed with cream (this is the one recipe of the bunch that isn't vegan).
Updated May 2023