Around every orange is a flavor-packed secret ingredient just waiting to shine: the peel! Peels are great in sweet dishes, like these candied citrus peels, but they also sparkle in savory treatments. We've rounded up seven ways to to use them in mains and sides, from pickling to chicken entrees to seasonings. You may never compost a peel again!
Thanks to the blogs featured below for sharing their photos for this post!
This quick recipe from The Forked Spoon uses orange peels to flavor pickled red onions. Break out the final product for sandwiches, burgers, tacos, eggs, or anything that needs a little zip.
What A Girl Eats blogger Cynthia McCloud promises that her recipe not only tastes better than the Panda Express staple, but it's way healthier too. It uses the peel from two oranges, but why not add a little bit more if you've got some peel to use up?
Here's another take on Orange Chicken from Serena Bakes. This recipe calls for gluten-free soy sauce. As above, we encourage you to toss in any spare orange peels to use them up and boost the orange flavor even more.
Hilda's Kitchen Blog provides a guide on drying orange peel, which has myriad uses! Mix it into salad dressings, soups or marinades, like, Hilda suggests, her Carne Asada Marinade. Hilda says dried orange peel also plays well in the Savory Cherry Reduction Sauce she heaps on lamb or pork.
Feeling salty? Add dried orange peel to the seasoning blends profiled next!
Eliana of The Rising Spoon says this deeply flavored salt is great for finishing poultry, fish and vegetables. She especially likes it on chicken and potatoes. Plus, it looks pretty in a jar and makes a great gift for your foodie friends!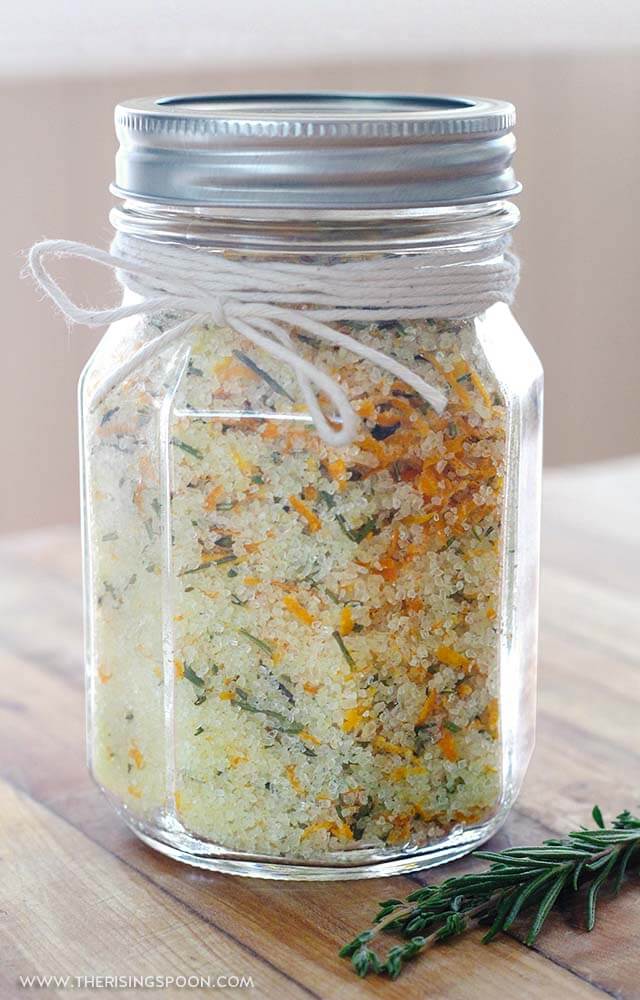 According to This Healthy Table, "Shichimi Togarashi" or Japanese 7 Spice blend is a "peppery Japanese spice blend, typically made from a mix of chili peppers, orange peel, sesame seeds, ginger, and nori." To us, it sounds like a bright, crunch, umami wonderland of a seasoning. And a perfect way to use your orange peels.