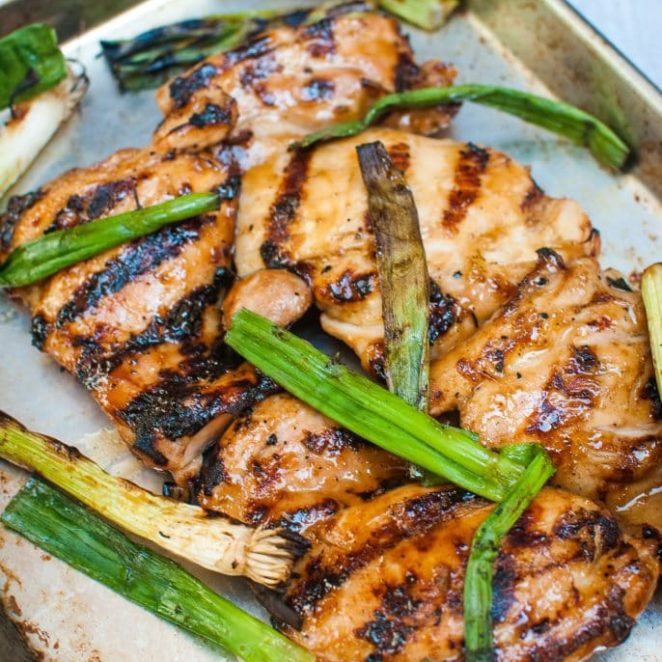 More fun with pickle juice! We've previously shared ideas for repurposing the brine in bread, dips and salads. Now it's back again to show off its skills as a marinade and cooking liquid. These recipes, collected from professional food bloggers (with gratitude to them for sharing their photos!) focus on chicken and tofu preparations. Leave it to the pickle juice to make sure things are juicy, tangy, salty and riddled with complex flavors.
It's chicken nuggets, air fryer style, where the secret is to marinate the cubed chicken pieces in pickle juice for at least 30 minutes. Thanks to The Typical Mom for sharing the recipe!
This straightforward recipe from Tao of Spice calls for two cups of pickle juice and promises a batch of crispy and juicy tenders. Recipe developer Jessica Halverstadt also includes ideas for substitutions, like whole milk in place of buttermilk, and gives you several options for good oils to use for frying.
While other recipes in this post use pickle juice as a marinade, Ann Clark of My Kitchen Serenity suggests cooking chicken thighs directly in a mixture of brine and broth (may we suggest Scrappy Broth?). Once the chicken is done cooking, the recipe includes guidance for turning that simmer liquid into a salty and tart sauce.
This recipe from Ashley of Sweetpea Lifestyle makes a marinade from pickle juice and soy sauce. Green onions and chicken thighs soak up the flavor liquid together and then you throw everything on the grill. Ashley suggests using a specific kind of pickle juice (Mt. Olive Simple Vidalia Pickle Brine), but we're betting you can't go wrong with what you have on hand. The recipe also includes instructions for cooking the marinade down so it becomes a perfect glaze.
While we've been talking a lot about chicken, tofu is also pretty great at soaking up pickle juice. These nuggets from No Sweat Vegan, are coated in a pickle juice nutritional yeast paste, then baked in the oven. One of the ingredients is broth, but if you don't have any on hand, we've found that you can get away with skipping it (or, better yet, make some Scrappy Broth!). All-in-all, these nuggets are easy to prepare and have been a hit at EatOrToss headquarters.