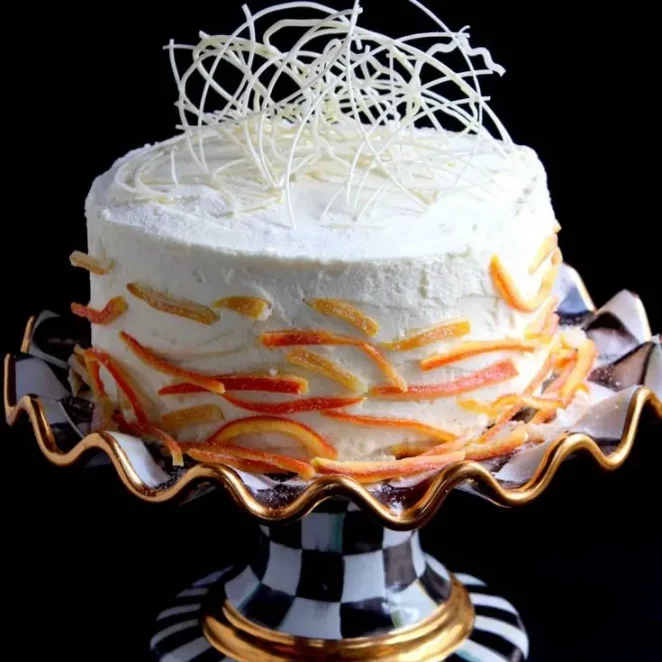 We've previously written about how to candy citrus peels. It's an easy, delicious, low-waste and extraordinarily inexpensive way to make a fancy treat.
Today, we're featuring still more ideas on how to include citrus peels in desserts, this time with help from a number of food bloggers (with gratitude to them for also providing photos!).
In some of the recipes below (and in many others in cookbooks and across the internet), the ingredient list incudes something like "the zest of one orange." But, of course, we're here to prevent food waste so rather than make a special trip to the store for that orange, we recommend you stash peels and zest from your fruit-eating adventures in your freezer. That way they'll be waiting for you when you need them. Less waste, less spending. Win!
1. Add citrus zest to doughs and batters.
Citrus zest can brighten many cookies, like these Chocolate Dipped Orange Spice Shortbread cookies from The Spiffy Cookie. Cranberry bread, scones and other baked goods are also enhanced by zest.
2. Garnish with citrus zest
A little citrus zest can also be sprinkled on a dessert to give it an extra spark of flavor. Like these Orange Cocoa Cookies from Pastry & Beyond, which not only have citrus zest in the dough, but also sport a fine dusting of zest on their chocolate dipped surface.
3. Decorate a cake with candied citrus peels.
This White Chocolate Christmas Cake from Pint Sized Baker is a beautiful example of the nifty tricks candied citrus peels can do. While the cake itself doesn't contain peels, the candied strips are a perfect way to accent its exterior (and their flavors go nicely with its cranberry filling). Whether you make this cake or not, keep in mind that the color and sparkle of candied peels can be used for decoration as well as flavor in lots of desserts.
4. Sprinkle candied citrus peels on hot cereal or pudding
Speaking of the many places you might deploy candied citrus peels, how about your hot cereal? In Masala Herb's Semolina Pudding With Candied Citrus Peel they're little orange breakfast gems.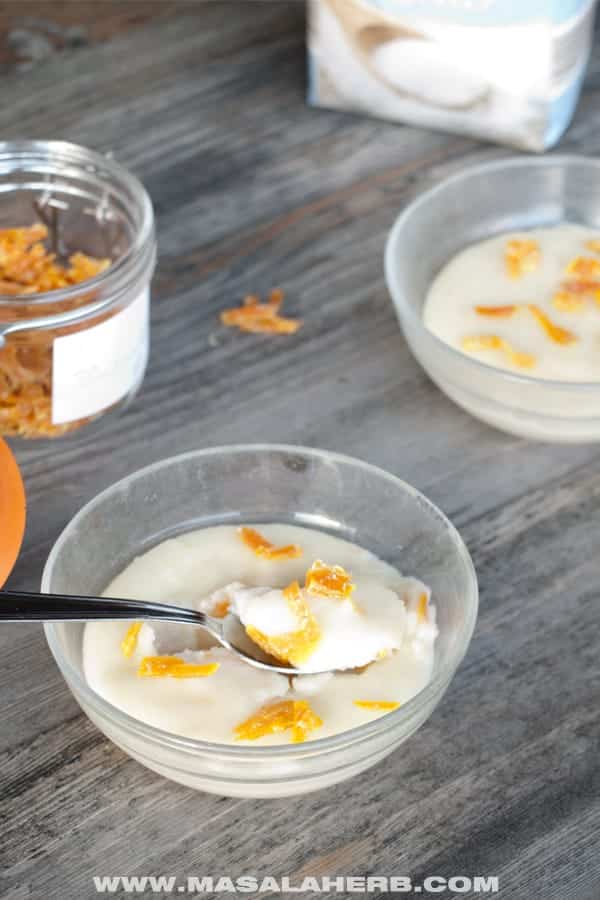 5. Bake candied citrus peels into a dessert
Candied citrus peels can be worked into your cake batter to provide bursts of sweet, citrusy goodness. Here's how Where's My Spoon included candied lemon peel in Bundt Cake With Candied Lemon Peel. If you have some candied peels to spare and are up for experimenting, you might find they also play well in some of your go-to recipes.