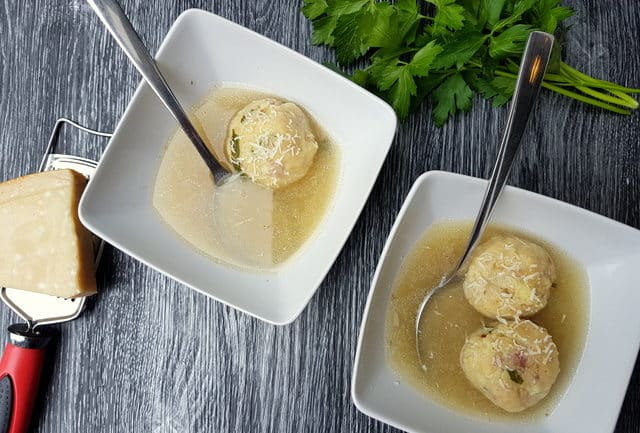 Are you finding your bread to be rather, well, square? So much so that it's gone stale and you're just not sure what to do with it anymore? We have some ideas to round out your menu plan this week and use up that old bread! We promise you'll have a ball!
First off, we suggest keeping a bag or container in your freezer where you can accumulate odd bits of bread that are at risk of going uneaten. Once you have a fair amount, you will be ready for these recipes (you may also want to check out our recipe for panzanella, a salad in which stale bread really sings, or pumpkin stuffing, which also works magic with odd bits of bread).
Thanks to the featured blogs for sharing their photos for this post! Baller!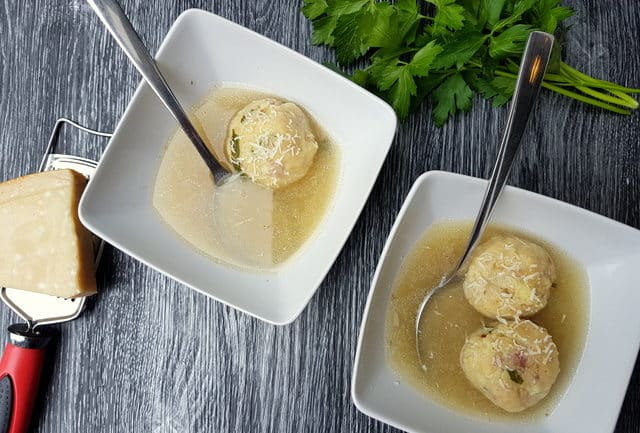 Italy-based blogger Jacqui reports that these bread dumplings are sometimes called "gnocchi di pane" or "bread gnocci." You mix your stale bread with eggs, milk and flour, then stud the mixture with veggies and cured meats. Once everything is balled and simmered in broth, you're rewarded with a cozy bowl of canederli. Jacqui, who blogs at The Pasta Project, says thick pieces of bread work best. (And for the German and Austrian take on bread dumplings, called semmelknoedel, check out this very similar recipe on Masala Herb. You might serve semmelknoedel alongside mushrooms, sauerkraut or meat.)
Alicia of The Dizzy Cook says that just about any bread will do for this straightforward recipe that renders stuffing in ball form. She says they're great for Thanksgiving or Christmas, but we say, why stop there?
We're guessing this recipe from This Vivacious Life will accommodate whatever bread you need to use up. The bread's texture and original flavor profile are less important as it will be blended into crumbs and stirred into the meatballs. Recipe developer Chandice gives plenty of ideas on substitutions, like using different types of meats and any herbs that you especially like.