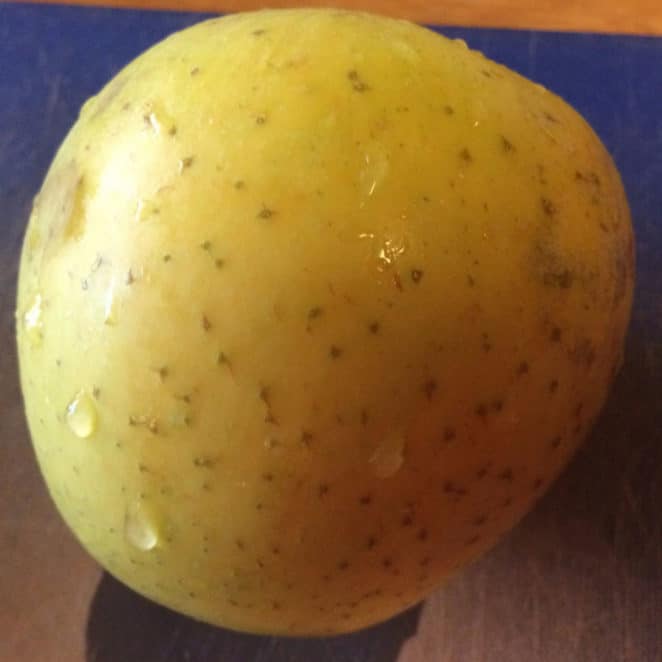 What you see: Tiny dots all over the surface of your apple.
What it is: Lenticels! These are tiny pores that apples use to breathe.
Eat or toss? Eat!
Why the little dots on apples are OK to eat
Don't worry, those little dots on your apple are supposed to be there. Like all living things, apples need to breathe, and that's a job left to the tiny speckles, which are called lenticels.
Since early in the apple's life, they've been helping oxygen and carbon dioxide flow in and out of the apple. Back when the apple was a little green fruit just starting to grow, they also were involved in photosynthesis.
As the apple grew, the lenticels developed too, growing in whatever way their genetics told them to. For reasons researchers can't pinpoint, lenticels look different on different varieties of apples. They're quite prominent on Golden Delicious apples, for example, but you need to look closely to see them on a Granny Smith or a Lodi apple.
In the image below, you'll see a Golden Delicious, in all its prominent lenticel glory, next to a Lodi apple, which has a skin so smooth its lenticels are nearly invisible.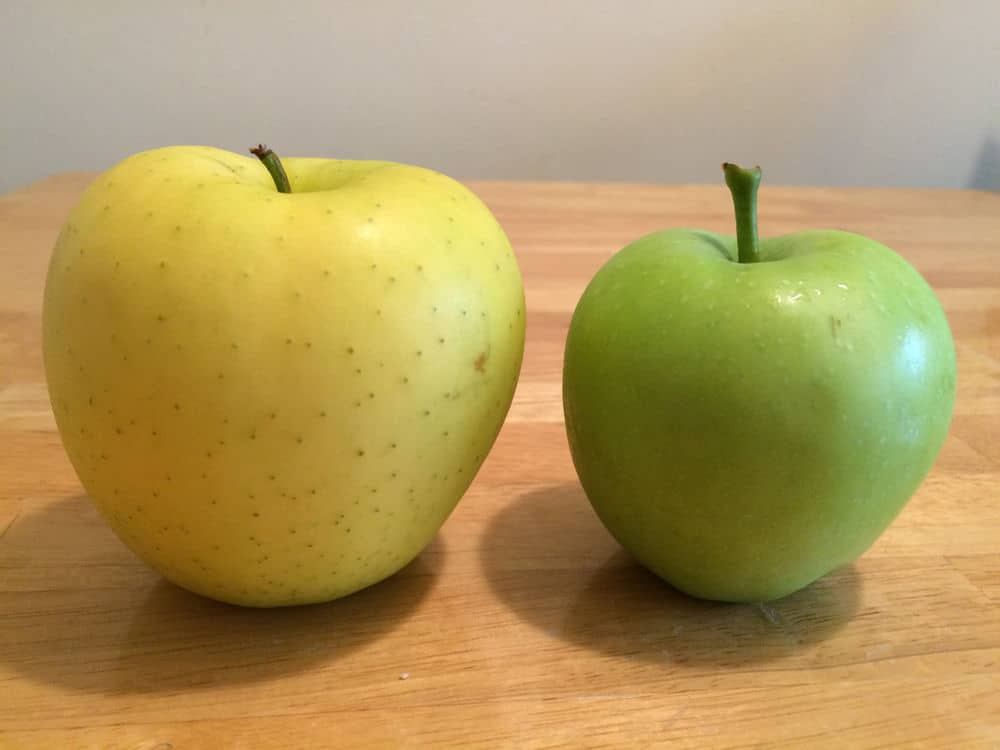 Are my lenticels showing?