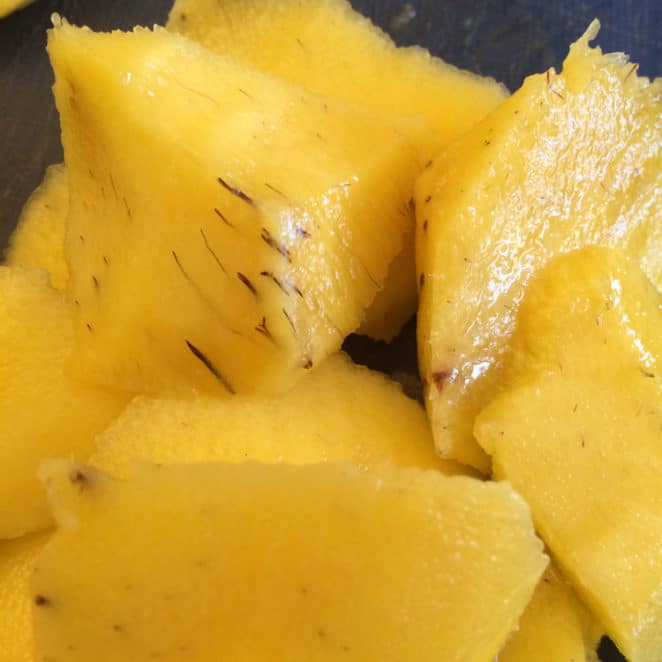 What you see: Black veins running through mango flesh
What it is: Darkened vascular canals!
Eat or toss? Cut around them if you'd like, but the mango is still fine to eat.
Can you eat mangos with black lines or strings
Perhaps one of the creepier mango defects, these black strings weird me out every time. But, thankfully the mango isn't being overtaken by the narrow fingers of a shadow demon. Instead, it's just sporting some darkened vascular canals.
Even though the mango flesh looks like a solid entity, it's actually laced with dozens of vascular canals. They deliver sugars and other life-giving products of photosynthesis to the fruit. Kind of like our own blood vessels (and scroll down to see an image of a mango with this condition that looks creepily like a human heart).
The canals are normally the same color as the rest of the fruit's interior. But circumstances can cause them to darken.
For example, the hot water bath mangos are subjected to in order to kill fruit flies, or too-cold storage can mess with the canals by disrupting cells and causing their chemical contents to leak, commingle and then react to produce less than appealing colors.
Here in the United States a reaction to an extreme temperature is the most likely explanation. But, in Australia a similar issue, known as resin canal disorder was recently connected to a bacteria.
Whatever the cause, the mango, and the creepy lines, if you're inclined, are still fine to eat.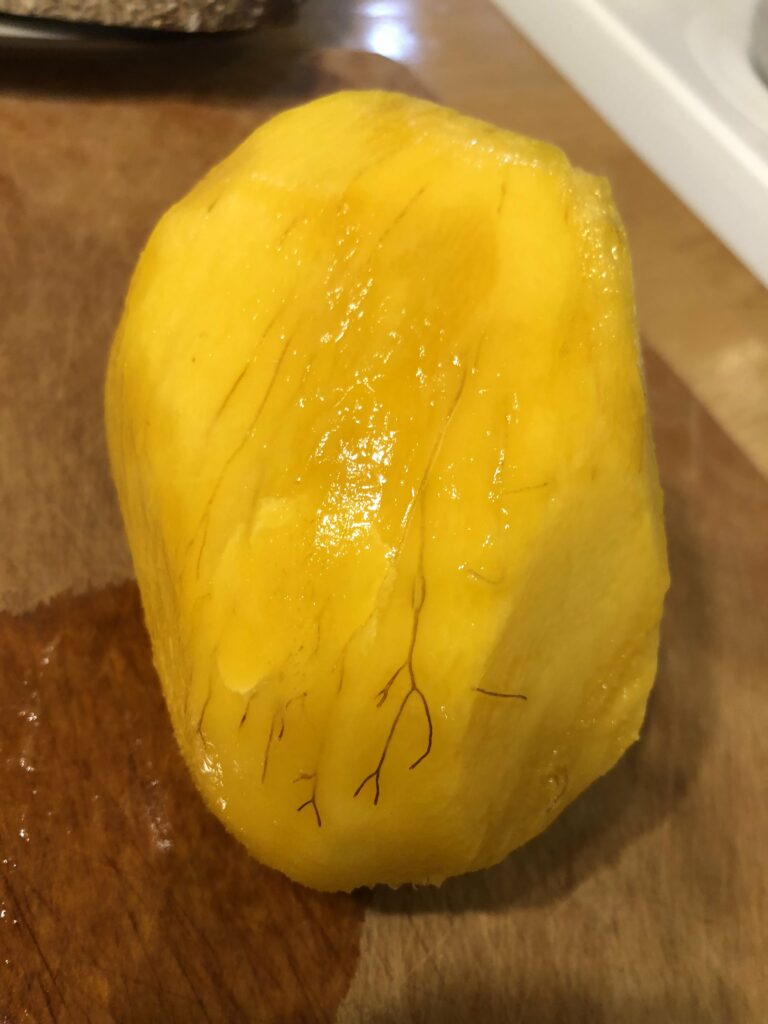 Um, your canals are showing!
Updated June 2023